The Walking Dead No Man's Land 4.4.1.217 Apk + Data for Android
The Walking Dead No Man's Land

4.4.1.217

 
Apk + Data for Android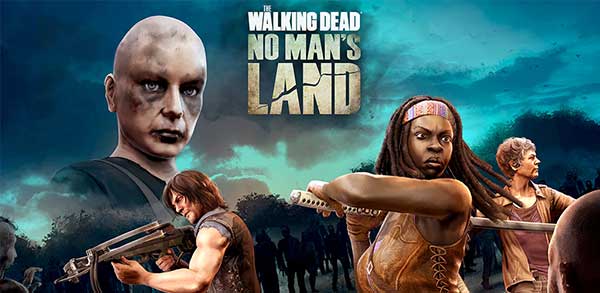 The Walking Dead: No Man's Land is a genre-defining tactical turn-based RPG based on AMC's hit TV series The Walking Dead.
Can you survive the dead rising? In this post-apocalyptic turn-based strategy RPG, play missions to collect resources, powerful weapons and armor, and defend your base. Fight like it is your last day on earth and survive the zombie apocalypse!
• HUNDREDS of hours of content
Fight against zombies as heroes from the Walking Dead Season 1 like Rick, Daryl, Glenn in the best zombie role-playing game! Hundreds of missions to choose from. Story mode missions, challenging Distance missions, camp building and weekly challenges!
• COLLECT & UPGRADE
Collect characters from AMC's TWD, such as Carl from The Walking Dead Season 1, Governor from The Walking Dead Season 4. Train and upgrade your best survivors to battle the dead rising. Outlive the thrilling turn-based tactical combat and pvp, gathering powerful weapons along the way to kill zombies and survive in the post-apocalyptic world.
• PLAY online and craft the BEST strategy
Your guild is the key to protecting you through the zombie apocalypse and progress in this strategy RPG. Unite your guild to become the strongest in PVP! Your survival skills decide whether your guild will be dead by daylight or stay alive till the last day on earth. Besides PVP, if you are a lone-wolf, there's story mode for you in this strategy RPG game.
• FIGHT zombies in TACTICAL TURN-BASED combat
Fight hordes of zombies with your survivors and heroes in tactical turn-based combat. Charge up your special attacks and battle in different scary locations. Your tactical choice is important to survival! Test your skills against other survivors, in PVP!
• Play in the most ICONIC TWD locations
Every week playthrough the new episode of TWD season, fighting off zombies and building your base from Hilltop to Alexandria! Every new location has special zombies to derail your tactics. If a new tactical move is not taken, you will be dead by daylight!
• Build your camp
To survive in this post-apocalyptic zombie world, build your base to upgrade weapons, heal your survivors after PVP raids, and supply food to all the survivors in your base. Fortify your walls and upgrade your outpost to protect your survivor base from PVP enemy raids and attacking zombies.
Look out for the dead rising! In this tactical turn-based strategy rpg game, your choice decides if your guild is to survive or not. Strategize your move like it's the last day on earth, or else get taken down by zombies.
WHAT'S NEW
What's new in the 4.4 Update?
Playable missions of Season 11 of The Walking Dead
• Each episode released a day after it airs on TV
New Assault Hero: Mercer
"No Mercy" Seasonal Campaign
• Begins on the 23rd of August to 13th of September
• Highlight Reward: Sawtooth Spike for the Scout Class
• Final Reward: Unlock Mercer
Other improvements and bug fixes.