Assault Fury – Mission Combat 1.6 Apk + Mod (Money) for Android
Assault Fury – Mission Combat

1.6

Apk + Mod (

Money

) for Android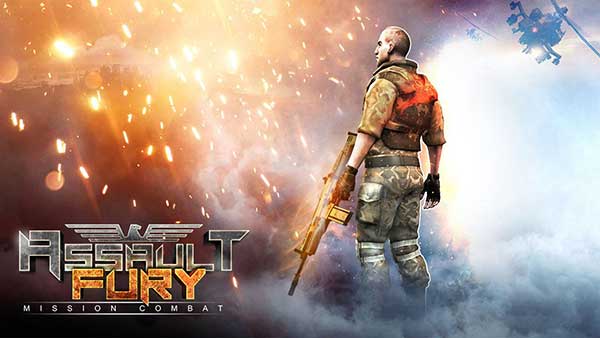 Assault Fury – Mission Combat, latest shooting game from Integer Games invites you to take part in the new missions of commando forces in your country. The terrorist team has invaded your country and started making their bases in your nation with a deadly plan.
Battle against them; take down everyone from the squad for your people and country. Always remember that we are protecting our nation and it's people, we are eradicating dictatorship and terrorism from our nation for a better tomorrow.
In this action game, use each weapon in your weapon store – assault rifles, sniper guns and RPG to achieve your goal of freedom and peace. Your immediate decision for headshots can give you the complete control over the war zone. In addition to the unique and realistic 3D graphics, rich game play will take this game to a different level of shooting games. Each level is having different missions to complete; the most challenge is, you need protect yourself as well as your friends in this game. Beware of Drones, Choppers and Robots.
Escape your enemies on top a train, be very careful when you involve in bomb defusal missions stealth is your advantage, take down challenging bosses. Keep the game sound always ON and give your ears to the variation of game-play sounds to identify the arrival of non-human enemies in the battle field.
Features of Assault Fury – Mission Combat:
• Highly addictive and immersive Game-play
• Variety of Weapons
• Aim and shoot
• Unique and realistic Graphical presentation.
• Experience the perfect touch operation
• Deadly Mission
• Stealth missions
• Boss fights
• Bomb Defusal missions
• Snipe down enemies to protect your comrade
Equip yourself with any weapon of your choice and take part in the real army survival game. Play Assault Fury – Mission Combat for free today from action games category.