Warface: Global Operations 3.0.1 Apk + Data for Android
Warface: Global Operations
3.0.1
Apk + Data for Android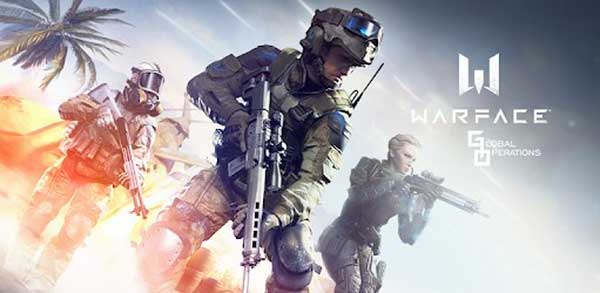 Dynamic battles await you in the universe of the world-famous Warface shooter! Enjoy various combat modes, easy-to-learn controls, and amazing graphics. Create a unique character and break into exciting multiplayer PvP battles designed specifically for mobile devices!
Warface: Global Operations is actively growing and developing: new maps, weapons, equipment and character skins regularly appear in the game, as well as unique new game modes and events in which you can receive valuable rewards. The team is constantly improving the game optimization and matchmaking system with each update, providing the best gaming experience for fans of mobile first-person shooters.
Warface: Global Operations is:
– 7 awesome maps for dynamic PvP battles;
– 4 game modes and more than 20 mini-events in which the conditions change every day;
– More than 200 types of customizable weapons and equipment;
– 15 skins to alter your character's appearance – and the list is constantly updating!
PVE MISSIONS AND CO-OP RAIDS
Get a series of brand-new special weapons and gear, and play as a team of four to smash through enemy hordes and dangerous bosses. Unearth the latest Blackwood plot and make the World a little safer!
Explore all game modes:
✯ Team Deathmatch ✯
Kill enemy players and take the lead. Be the first to reach the score.
✯ Control ✯
Capture zones to get more points for killing enemies!
✯ Plant the Bomb ✯
One fight to three victories. Plant the bomb at one of the enemy controlled zones and don't let them blow up yours.
✯ Free-for-All ✯
Every man for himself! Prove that you are the king of the hill.
Warface: Global Operations is a military team-based action shooter in which everything depends on your skill. Carefully consider your tactics for each battle, explore different locations and modes, develop your shooting skills, upgrade your equipment and demonstrate your superiority!
WHAT'S NEW