Module TD. Sci-Fi Tower Defense 1.94 Apk + Mod (Money) for Andrid
Module TD. Sci-Fi Tower Defense

1.94
Apk + Mod (Money) for Andrid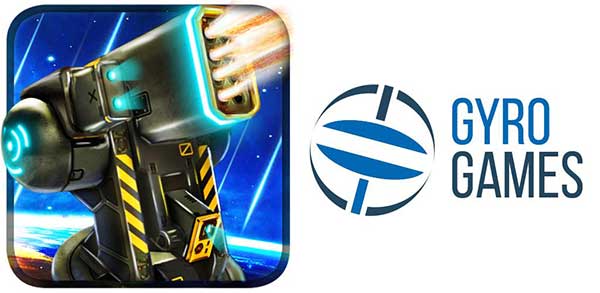 Tower Defense Offline game. Best td game in defence genre. Play this best tower defence strategy game. Great TD among other defence games. Defend using epic and unique towers. This is a tower defence strategy game where your goal is to defend your territory by obstructing the enemy attackers by placing defensive structures on their path of attack. In this strategy game player has a space base that must be defended by the player. You have waves of multiple incoming "enemies" that must be defended against. Overall whether you will succeed or not will depend on your ability to strategically place and construct towers in the path of attacking enemies.
Highly customizable towers with 5 basic elements and more than 31 sci fi modules making your defence unique.
Overcome incredible odds and build defence with strategy and wit.
Download it now and enjoy the most challenging game among best tower defense games. Unparalleled level of depth for defence games.
Module Tower Defense features:
• 80+ levels
• Customize towers to fit your strategic plan
• Plan your actions carefully and adapt to the ever changing battlefield as the level
transform itself during the battle
• Vast amount of modular elements that can give your tower additional unique effects
such as income or splash or critical strike.
• Find ultimate combos as Modules can amplify each other's performance
• Enemies have special abilities that can have devastating effect on your defences.
• Elements give you special bonuses and perks against certain enemies.
• Change the level layout by building towers on the path of space monsters
• 3 different skills that can give you yet another way to customize your experience.
• Beautiful graphics
• Achievements – Get rewards and show off your superiority making the best
combinations possible!
I personally was playing TD games all my childhood and played through almost every single one. However, when I tried other tower defence games on the market I found that they were way too simple, or just plain boring. Some of what I found were not even tower defense offline games. Selection of towers was too small, they was either easy to build or did not hold enough without donations. Enemies managed to tower rush you in case you play td games free. No matter which tower you got, your tower defence would crush and burn and your castle would fall.
So I thought: there should be td games free to play with different options for towers and defences and all the perks of great strategy games. I made this tower defense offline game in hopes that it will give you the depth of old school td game experience on modern devices. Strategy is important here because the resources available to achieve these goals are limited. Strategy here involves setting goals, determining actions to achieve the goals, and mobilizing resources to execute the actions. A strategy describes how the ends (goals) will be achieved by the means (resources). It is a common knowledge that strategy typically involves two major processes: formulation and implementation. Formulation involves analyzing the environment or situation, making a diagnosis, and developing guiding policies. It includes such activities as strategic planning and strategic thinking. Implementation refers to the action plans taken to achieve the goals established by the guiding policy. In this game to succeed you will need to understand both of these processes.
Hope you like it. And if you don't: leave me a comment so I can make it better. =)
We have got everything that makes great playing experience: tower, best strategy offline elements, sci fi setting. Explore one of the best tower defence offline games out there and unleash the power of the best tower you can build.
https://www.facebook.com/Module-TD-Sci-Fi-Tower-Defense-2151672478181003/
http://moduletd.com/
WHAT'S NEW