Call of Mini™ Dino Hunter 3.2.5 Apk + Mod (Gold/Diamonds) for Android
Call of Mini™ Dino Hunter 3.2.5 Apk + Mod (

Gold/Diamonds

) for Android
Online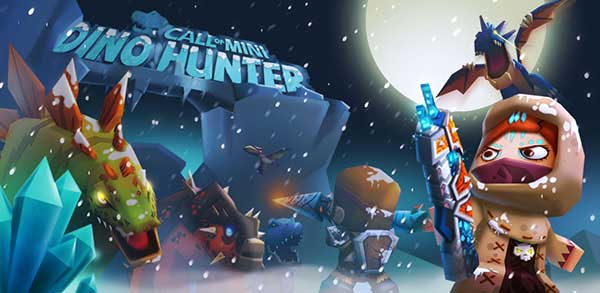 Trinit Interactive 10th Anniversary, ALL IAP FREE!
For 10 years, Triniti Interactive Studios have published 150 games on mobile platform. Out of gratitude for your long support, we decided to bring the most popular games in the past back on the GoogleStore. What's more, All in-app purchases of these games are now free! In other words, all players can enjoy the full content of the games for free!
Have a good time and enjoy!
See the list below:
Call of Mini™ Zombies
Call of Mini™ Zombies 2
Call of Mini™ DinoHunter
Call of Mini: Sniper
Call of Mini™ Brawler
TinyLegends™ Heroes
TinyLegends™ Monster Crasher
TinyLegends™ Crazy Knight
DevilDark: The Fallen Kingdom
Call of Mini™ Squad
Call of Mini™ Double Shot
Heroes vs Monsters
DinoCap 3 Survivors
WarCom: Gauntlet
iSniper 3D Arctic Warfare
Dungeon Crasher
Call of Mini™ BattleField!
KungFu Warrior
Doodle Truck 2
MiniGlider
► ► ► ► ►
Dinosaurs emerge from the ancient forest after hiding for decades. As a descendant from a great hunter family, you continuously hone skills towards your desired goal in order to stand up to your father's expectation. Now it's time to prove yourself.
► ► ► ► ►
• 21 flashy weapons
• 24 exciting boss fights
• 5 characters with unique specialties
• 50 distinct quests
• 32 savage dinosaurs
• 50 achievements
• 50 collectable items for crafting and upgrading weapons
• Choose from 50 powerful skills to customize your character
WHAT'S NEW