Stronghold Kingdoms: Feudal Warfare 30.140.1787 Apk + Data for Android
Stronghold Kingdoms:

Feudal Warfare

30.140.1787

Apk + Data for Android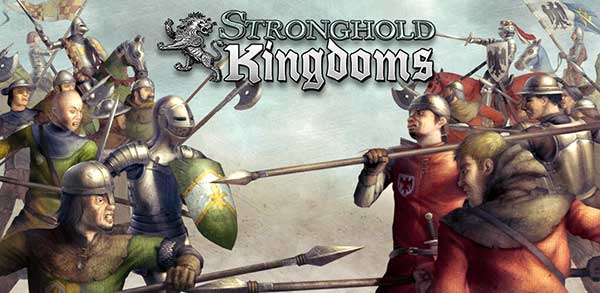 ►► From the Creators of Stronghold ◄◄
►► Grand Strategy MMO ◄◄
►► Free to Play ◄◄
►► 5 Million Players ◄◄
Become Lord of the Middle Ages in Firefly Studios' Stronghold Kingdoms! Expand your medieval empire and construct mighty castles to protect it. Farm peacefully, engage in political mind games, seek vengeance on sworn enemies and lead your faction to glory across a medieval kingdom. Besiege other players, battle AI opponents, research new technology, forge alliances and fight for the eternal glory of your House.
..::: FEATURES :::..
*** BUILD an online stronghold and protect it with impenetrable castle defences.
*** RULE the Middle Ages and wage war across England, Europe or the world!
*** BESIEGE enemies, trade with factions and explore a medieval world filled with thousands of other players.
*** RESEARCH new technology and become a trader, farmer, crusader, diplomat or warlord.
*** LEAD your faction to victory and forge alliances, becoming the elected leader in a player-controlled political RTS.
*** PLAY FOR FREE on your Android phone or tablet, with frequent updates and cross-platform multiplayer.
..::: PRESS :::..
"Blown away by the sheer scale of the game" – Touch Arcade
"A world map that's constantly shifting and adapting" – Pocket Gamer
"Take over entire countries – assuming you can maintain control" – 148 Apps
..::: DESCRIPTION :::..
Stronghold Kingdoms is the MMO successor to the Stronghold castle building series, most famous for the original Stronghold (2001) and Stronghold: Crusader (2002). Unlike the original and Crusader, Kingdoms allows players to relive the Middle Ages in the world's first castle MMO. A cross-platform strategy game, Kingdoms invites mobile and desktop players to battle together online by thrusting the Middle Ages and famous Stronghold characters into a persistent MMO world. Besiege the castle that's never been taken, overthrow ruthless tyrants, bankroll your faction's war effort, pillage your neighbour's resources, peacefully raise cattle or do it all!
Only by engaging enemy troops, taking back villages from The Wolf and winning votes in the political arena can players hope to succeed. Stronghold Kingdoms is set in a fast-paced, challenging game world designed for large numbers of players working together in pursuit of a common goal.
WHAT'S NEW
– Fixed an issue that allowed donations to be sent to Capital Buildings while they were upgrading
– Parish Castles now no longer incorrectly display that they are not enclosed
– Added extra information to the UI for AI worlds to better describe how they behave in comparison to traditional Worlds