Mika's Treasure 2 1.2.1 Apk + Mod (unlimited Hint) for Android
Mika's Treasure 2
1.2.1
Apk + Mod (

unlimited Hint

) for Android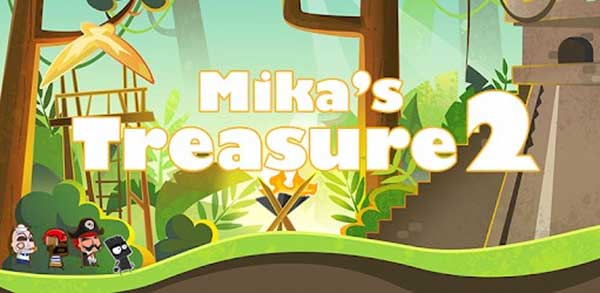 ◆∝∝WONDERFUL ADVENTURES∝∝◆
Mysterious primitive tribe, prehistoric ruins of the sea floor, unprecedented crisis from space, you will not only walk in the real world, your adventure will be found In the past, present, and future!
The most funny puzzle game in the history, take Mika to find the lost treasure out (conveniently save the world)!
-A relaxed and pleasant puzzle, everything for your smile
-The most simple operation, just to bit
-Lovely and fresh style
-Mika like a Hollywood action star
-Mika had a clownish sense of humour
-For all ages, don't miss it
◆∝∝∝BEAUTIFUL∝∝∝◆
"Mika's Treasure 2" possesses splendid pictures, with resolution ratio as high as 1080 p, and abundant sections, including: "Mysterious Anthropophagi", "Outer Space", "Submarine Remains", "Lairs Of Pirates"…
◆∝∝∝SOUND∝∝∝◆
"Mika's Treasure 2" owns marvellous and providential music to coordinate with every scene, which gives you a sense of nature.
Best experienced with headphones.
WHAT'S NEW