Flutter: Starlight Sanctuary 2.070 Apk + Mod (Unlimited Money) for Android
Flutter: Starlight Sanctuary
2.070
Apk + Mod (

Unlimited Money

) for Android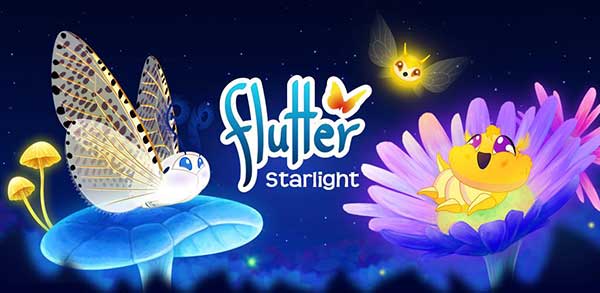 From the studio that brought you the hit butterfly game
Flutter
: Butterfly Sanctuary comes yet another relaxing rainforest collection game, not with butterflies, but with moths! Collect and raise moths in a relaxing sanctuary environment under the light of the moon and you'll discover that moths are just as beautiful as any butterfly!
COLLECT AND RAISE THEM ALL
Can you discover and raise all 200+ moth species? Challenge yourself to raise each moth in your sanctuary, each with different shapes, sizes, colors, and wing patterns, and all based on real world species!
NIGHT BUTTERFLIES!
Raise and fly your moths through the environment by moon light! Each moth has unique a caterpillar and behaviours, just like in butterfly games.
RAINFOREST SANCTUARY BENEATH THE MOON
See your environment light up with dancing fireflies under the moon. Collect magical flowers and mushrooms with which to decorate your environment.
MOON LIT RELAXATION
Butterfly games have never been this relaxing. Listen to the sounds of the rainforest and relax. Put on your headphones, experience a real-life rainforest sanctuary, and immerse yourself in a relaxing experience.
NOTE
The "splashcam" feature in Runaway's other game "Splash: Underwater Sanctuary" requires read/write external storage permissions, in order to save in game screenshots taken by players to their devices. Starlight is built with the same underlying platform technology base, therefore Flutter:Starlight also requires these permissions although they are not currently being used in the game.
WHAT'S NEW
2.07 Easter Update and Event
– New spring-time Easter themed event (Apr 1 – 15, score 300 required)
– 5 new moth species, colored in the greens and yellows of spring.
– Trevor is dressed up as the Easter bunny, and has been very busy…
– Following Trevors frog-prints leads to hidden reward-filled eggs!
– "Hopping Hamper" IAP containing Wild Primrose decoration.