Auto Chess 2.9.2-9977 Apk + Mod (Unlocked) + Data for Android
Auto Chess
2.9.2-9977
Apk + Mod (

Unlocked

) + Data for Android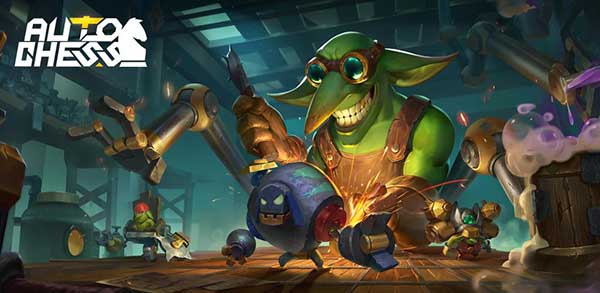 Auto Chess
is a brand new, highly competitive multiplayer online strategy game created by Drodo and Dragonest Co.Ltd, released and technically supported by Dragonest Co.Ltd. Players will build their own economy system and use unique units to fight against each other in a 8 player last man standing scenario. Pit your strategy skills against 7 other players at the same time and proof your skill to adapt your stragies in real-time. ImbaTV will manage Auto Chess' global esports tournaments. No matter where you're from, you can challenge the top players from all over the world. The world's top Auto Chess eSports league is waiting for you!
Innovative gameplay
By collecting/changing Hero cards, and arranging different formations, 8 chess gamers will be contending for the first prize in the following tens of minutes. Millions of players are challenging each other every day, and, it has become one of the most popular leisure gameplays nowadays.
Fair Play
Make a real fair-play game! The World e-Sports Games are created by Dragonest Co.Ltd., Drodo, and lmbaTV. Million Prize Pool awaiting!
Strategy Rules the World
Players will randomly get their Heroes in the Sharing Cardpool, and form special formations according to their unique strategies. Evolution, combination, jockey for position etc. enable you to practice your strategies to the greatest extent. Who will be adaptable to the changing tide and survive till the end?
Global Server
No matter where you come from, welcome to our world and challenge players from all over the world!
WHAT'S NEW
"[New Chess Piece]
1. Resentful Murk
Quality: Common
Race: Egersis
Class: Witcher
Ability: Apparition
Ability Effect: Take the mirror point symmetrical to the center of the chessboard as a reference, and target the enemy unit closest to that mirror point, swapping positions with the target, dealing 100/200/250 magical damage, and stunning it for 2/2.5/3 seconds. Ally normal attacks give priority to the target for 2/3/4 seconds. Pierces ability immunity.