Armored Squad: Mechs vs Robots 2.6.6 Apk + Mod (Money) Android
Armored Squad:
Mechs vs Robots

2.6.6

Apk + Mod (

Money

) Android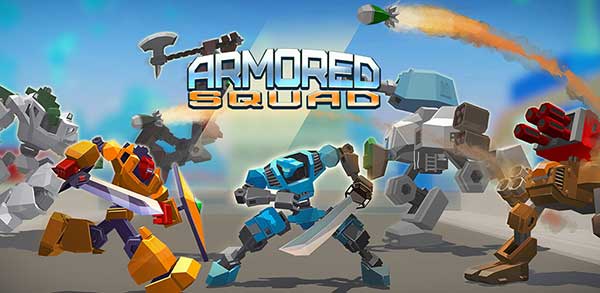 Armored Squad is a fast paced online action with mechs, robots and tanks with colorful graphics.
Grab your friends and join online PVP battles!
Or play 60 offline levels and play against AI bots : no internet required!
Fight with lasers, swords and rocket launchers at the same time! Our robots can use multiple weapons simultaneously.
Force fields and jump jets, boosters and shields, tons of guns – equip the mech to fit your style of play.
Repair your allies and put defensive sentry guns.
Collect parts of destroyed machines to assemble new robot.
Achieve new ranks in multiplayer or single player duels.
Unlock all three levels of dificulty.
A lot of game modes in this online shooter won't let you get bored: Capture The Flag (ctf), Control Points, Bomb Delivery, Deathmatch, Team Deathmatch, Football, Hail The King!
The game size is small – under 50Mb ( megabytes)
This is one of the few offline and online mech games with customization!
See you on the battlefield!
WHAT'S NEW
– Fixed: Some interface elements used to be hidden behind the "notch"
– Added: Fall damage in online matches.