Winter Survival: after the last zombie war 0.1.3 Apk + Mod + Data Android
Winter Survival: after the last zombie war
0.1.3
Apk + Mod + Data Android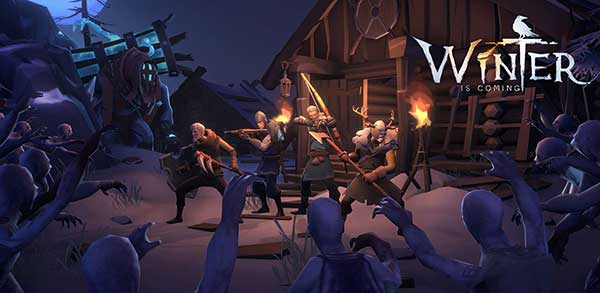 Winter is a medieval apocalyptic survival game.
Here, the Great Wall has fallen and winter has arrived. A group of unknown White Walkers almost destroyed all human beings. And luckily, you are one of the survivors.
You must fight aganist severe cold weather, hunger, traps and murderous zombies, as well as all possible natural disasters. Of course, you need to assemble other human beings and build your clan to resist deadly attack from millions… tens of millions… White Walker Corps. The blizzard has arrived, and torches, tents and clothing are all necessary to keep warm.
Please keep in mind, your backpack capacity is rather limited. Please bring necessary goods with you when traveling. Don't die outside your camp, or that will be a painful lesson.
Considering that you are responsible for fighting off the White Walkers and reviving the human race, I think I must tell you that in a world shrouded in ice and darkness, magic and dragons are the last salvation.
Good luck, my survivors!
Features:
The perfect combination of survival and magic;
A clue-based survival, hand-brain-burning type game;
No modern technology, only cold weapons, bringing your battles full of thrilling;
Latest clan gameplay, build the strongest camp, to resist the attack of the zombies;
Expand and reinforce your camp and build the most powerful "human rebels";
Each character has its fixed basic attributes: life, hunger, thirst, body temperature, energy;
Some foods can restore hunger but their body temperature may drop rapidly because of it;
Please note the game plot tips, complete the survival task;
The existence of the Dragon is the strongest weapon to win this battle for survival;
Winter worldview background, but with beautiful views of four seasons;
Primitive social survival instinct – hunting, it's the main way for you to get food;
Random maps, random boss to give you a stimulating survival experience anytime, anywhere.
Upcoming:
Chat system, making it no longer a lonely survival game;
Clan system, speeding up resource output;
Legion duel remains to be seen soon;
New maps, new boss and more fresh fun plays waiting to discovered;
Increase new skills such as the main character's gift/talent;
Add additional new items such as Bombs.
A winter full of unknown and danger. A lonely adventure of the end. Is this going to be the revival of mankind or a destruction of it? Come and use your courage and wisdom to break the limits of survival, to bring infinite hope to the future of mankind.
Finally, please note: winter has come, remember to keep warm! The temperature drop will also kill~
Any problem, please free free to let us know:
Facebook: https://www.facebook.com/wintersurvival.en/
Customer Service Email: [email protected]
Discord:https://discord.gg/q9jE8c