STRIKERS 1945 2 classic 1.0.11 Apk + Mod (Unlimited Money) for Android
STRIKERS 1945 2 classic

1.0.11

Apk + Mod (

Unlimited Money

) for Android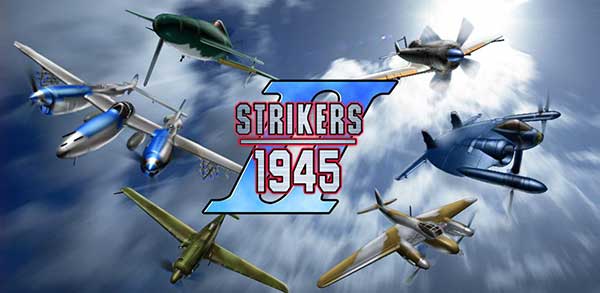 The most popular in STRIKERS series has planted in mobile devices. Enjoy ultimate shooting game with the returning P-38, Shinden, and four new airfighters.
[How to Play]
Able to move air fighter with dragging, shots are fired automatically. Able to use bomb and charging shot with buttons.
[Type of Air fighter]
– P-38 Lightning: Concentrated shot, Homing Missile, Mustang Attack Formation
– F-5U Flying Pancake: Diffuse shot, Automatic Laser, XB-35 Buster Formation
– Focke Wulf Ta152: Concentrated shot, Giant Rocket Missile, A9A10 Rocket
– Ki 84 Hayate: Diffuse shot, Syusui Super Rush, G10N Fugaku Covering Fire
– J7W Shinden: Concentrated shot, Heat Missile, B7ARyusei-kai Sweep Bombers
– DH98 Mosquito: Diffuse shot, Consecutive Rocket Missile, Mosquito Attackers
[Features]
– Able to play 6 different Air fighters for free.
– Available 4 different types of difficulties: EASY, NORMAL, HARD, and VERY HARD.
– Able to strengthens weapon through acquiring 'P item'
– Able to start with full power at the beginning when you press the button "FULL POWER START"
– Available to use unique weapon through touching charge shot button.
– Charge shot gauge can be charged up to 3 levels, also charge shot can be strengthens depends on gauge levels.
– Available to get bomb in game play.
– Able to use bombs to call for support at the danger moment.
– Able to change the original or full screen aspect ratio in the setting.
– Shot and formation level is down by 1 level, when player hit by the enemy air fighter.
– Able to get additional scores through acquiring gold bar.
– Supported achievement and leaderboard.
– Supported 16 languages.