Stealth Master – Assassin Ninja Game 1.8.5 Apk + Mod for Android
Stealth Master – Assassin Ninja Game
1.8.5
Apk + Mod for Android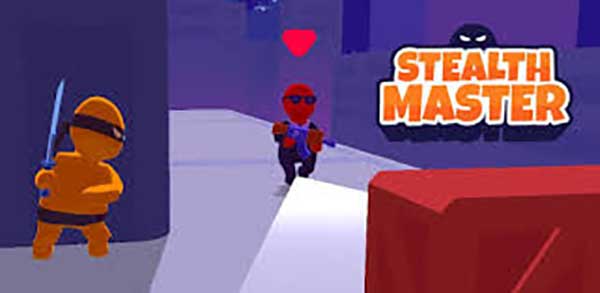 Are you a good ninja?
Have you only learned about these mysterious martial arts from ancient Japanese legends? Don't you think that's the less interesting way? Don't let your daily routine bore you: download the breakthrough action game Stealth Master! Test your professional assassin skills 🔪 and take on the risky challenge of completing bloody missions.
☛ Dive deep into the unique life of the best ninja ever and kill as many bad guys as you can! Countless deadly weapons, plenty of innovative features, and billions of dollars – that's just half of the totally secret world that is waiting for you right now!
To become an outstanding ninja…
Attend the best university for ninjas, write a thesis on how to kill in 5 seconds, and start searching for employers… No, don't worry, it's just a joke! But who knows, maybe that was true way back in ancient times, like 2010. That's not how things work today, though!
In the modern world, future ninjas rely on stealth 🐱‍👤 and download the game for killers:
● Bloody missions that gradually get harder: more bad guys and more "targets". Yes, it will take more time and more effort on your end!
● A wide variety of special features: you can purchase extras like weapons, super abilities, or armor. Buy as much as you can afford – no limits!
● Each individual weapon is unique and has its own style. Some weapons are so good that you can kill several bad guys at once with them.
● Up to all levels within one contract for assassinating the big boss.
● Every contract offers you a totally new and interesting location.
● Integrated "keys": some doors you have to open by yourself. Guess how!
● Oh! There's one important thing you should know: you can easily be killed. Take care!
WHAT'S NEW