Los Angeles Crimes 1.5.8 Apk + Mod (Equipment) + Data Android
Los Angeles Crimes
1.5.8
Apk + Mod (Equipment) + Data Android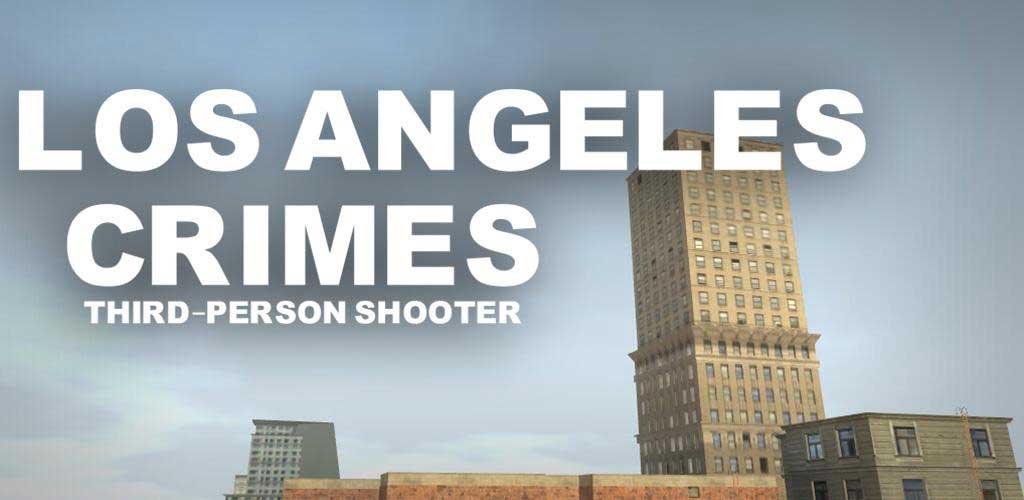 Los Angeles Crimes is an open-world shooter game with different game modes such as Team death-match, Zombie survival and Clear the City! Roam around alone or join your friends over the network!
*Features*
– 6 maps and 5 game modes
– Third-person and First-person view
– Active ragdoll that reacts to environment physics and fun to watch.
– Realistic character movement and motion-captured animations.
– Works offline and Local WiFi
– Ps4 controller support (Bluetooth)
*Map builder*
– Show off your creativity to your friends by building awesome maps in LAC Editor with unlimited resources.
– Double-tap on spawned items to modify them.
– Your maps will be saved in: Android > data > com.MA.LAC > editor folder.
Important Notes:
– Android 4.4+ and at least 2GB ram.
– If you get black-screen, grant all the needed permissions.
– Read and write permissions are used for saving the custom map or cellphone features.
Cellphone tips:
– To spawn vehicle you need to pull out your cellphone and call the mechanic from the contacts menu.
– To change your cellphone wallpaper you need to copy your favorite image and paste it to this path: Android > data > com.MA.LAC > wallpaper
– To see your pictures taken from the camera or selfie camera you need to go to this path:
Android > data > com.MA.LAC > screenshots
Cellphone cheat codes:
– 1999756966 Slow motion
– 19993562837 Moon gravity
Cheat codes to type on chat:
/hud hides whole game HUD
/hidecontrols hides control buttons for controller mode (ps4 button to toggle)
/kill to kill yourself
/timescale (0.1 to 10) change the overall game speed
/timeset (0 to 360) change the time of the day 0 sunrise & 180 sunset
/cyclespeed (0 to 50) speed of day & night cycle
/detach all, Door_Left,Hood,Trunk, etc detaches the car body part
/fps to show or hide frames per second
/sign (your text) creates floating 3d text, Use * to skip a line (editor only)
/summon (king, zupra etc) to spawn more cars on the editor
/freelook or /freelooksmooth to look around freely on the map
/weather rain/clear to invoke rain
/matchtitle (your title) to add a title to your custom team death-match (editor only)
—————————————————-
Join the L.A Crimes community on discord and twitter to join discussions and get notified about upcoming features and updates.
Discord > discord.io/lacrimes