Gold Miner Classic: Gold Rush 2.6.17 Apk + Mod (Diamonds) for Android
Gold Miner Classic: Gold Rush

2.6.17

 Apk + Mod (

Diamonds

) for Android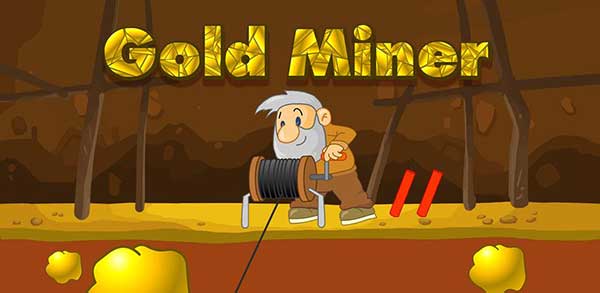 Welcome to the best mining game for offline! Dig gold, level up, this is an extremely simple but addictive phone game! Mine gold to be rich
Just find us through the keywords: gold miner, gold miner classic, games with gold, etc. You will see gold miner classic appear on top with 10,000,000+ downloads in the last 5 years .
Through adventures to lands full of treasures, dig as many items as quickly as possible. Dig gold, diamonds, avoid rocks and pigs to gain points faster. This retro games will help you practice reflexes very quickly. Golden miner is suitable for your all ages and the whole family to gather together or even without internet but need to relax.
What are the gameplay features?
– Cute graphic, re-live memory games.
– Fantasy game music.
– Gold miner supports 26 distinct languages.
– Social features like: invite to play via facebook, share, send explosives, gold and time.
– Daily rewards.
– Use gold bars to continue when you lose.
– Low megabyte & free games.
What we bring to you?
– Help you kill your boring time.
– Help you practice your brain and fingers with diamond miner.
– Are you alone? Gold miner will be with you.
– New mode: PVP
Play against other gold miners online. Get prizes for ranking top at each week's end!
Play now this top game and don't hesitate to send us feedback via mail: [email protected]
Interact via fanpage: https://www.facebook.com/TeamSenspark
Thank you for choosing our game!
WHAT'S NEW
❤️ Thank you for playing our game. Please rate us a motivated review.
We regularly update the game to make it better!❤️
– Add tracking cancel, start, no internet, reward button.