Garena Speed Drifters 1.16.5.60984 Data for Android
Garena Speed Drifters 1.16.5.60984 
Data for Android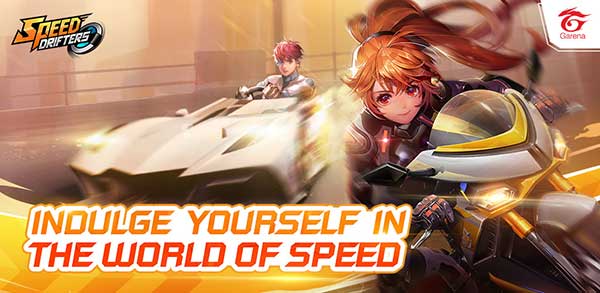 Speed Drifters: Drift on the go!
Drift your way to victory in 3 minutes! Buckle up and grab your friends to race together in all the different modes in the game! Race anyone, anywhere, anytime! Come experience some of the new contents in Speed Drifters!
《1 Year Anniversary》Update version
[1 Year Anniversary]
Celebrate the 1 year mark of the game launch with Citrus! Check out the new in-game lobby, new Benefits events and other brand new experiences in game.
[Rally Mode]
Experience the new Rally mode by racing through checkpoints within limited time. Gather your friends to play together as a team to increase your chances of progressing further in the Rally race!
[S – Spirit Breaker]
The 1st Year Anniversary limited A-car S-Spirit Breaker will be launching on 1/10! Be ready for a new definition of speed.
Various UI and system improvments have been added too. More new and exciting contents are coming soon! Download now and start drifting!
Official website: http://speed.garena.com/
Follow our official social media accounts for the latest updates!
Facebook: https://www.facebook.com/SpeedDriftersSGPHMY/
Instagram: https://www.instagram.com/garenasmp/
Youtube: https://www.youtube.com/channel/UCLiIlP5GRama8BiDs33Nusg
Customer support: https://www.garena.sg/support/email
Privay Policy: https://www.garena.sg/privacy
Terms of Service: https://www.garena.sg/terms"