Call of Mini™ Zombies 2 2.2.2 Apk + Mod (Money) + Data for Android
Call of Mini™ Zombies 2

2.2.2

Apk+ Mod
(Money) + Data for Android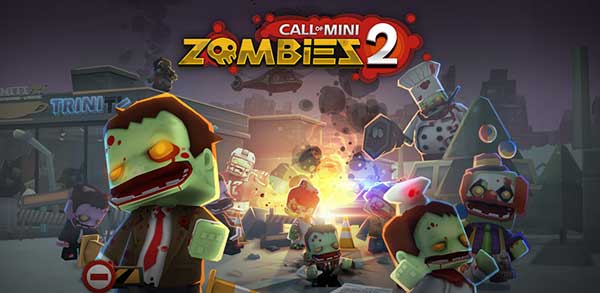 Trinit Interactive 10th Anniversary, ALL IAP FREE!
For 10 years, Triniti Interactive Studios have published 150 games on mobile platform. Out of gratitude for your long support, we decided to bring the most popular games in the past back on the GoogleStore. What's more, All in-app purchases of these games are now free! In other words, all players can enjoy the full content of the games for free!
Have a good time and enjoy!
See the list below:
Call of Mini™ Zombies
Call of Mini™ Zombies 2
Call of Mini™ DinoHunter
Call of Mini: Sniper
Call of Mini™ Brawler
TinyLegends™ Heroes
TinyLegends™ Monster Crasher
TinyLegends™ Crazy Knight
DevilDark: The Fallen Kingdom
Call of Mini™ Squad
Call of Mini™ Double Shot
Heroes vs Monsters
DinoCap 3 Survivors
WarCom: Gauntlet
iSniper 3D Arctic Warfare
Dungeon Crasher
Call of Mini™ BattleField!
KungFu Warrior
Action Truck
MiniGlider
► ► ► ► ►
A sequel for the Call of Mini™ Zombies!
► ► ► ► ►
Secondary weapons and a combo system are here. Fight off hordes of zombies and take on powerful bosses to save the world again!
► ► ► ► ►
• 10 deadly weapons
• 5 awesome characters with unique secondary weapons
• 10 fearsome zombies
• 8 engaging environments
• Real-time lighting effects
• Monthly updates: new avatars, guns, bosses, modes, etc.
► ► ► ► ►
• Complete various missions in fast-paced battles
• Fluid shooting gameplay with a great combo system
• Complete Daily Missions for extra rewards
• Challenge new bosses: Chef and Rugby Player