Over G: Modern Air Combat 2.2.1 Apk + Data for Android
Over G: Modern Air Combat

2.2.1 Apk + Data for Android
Online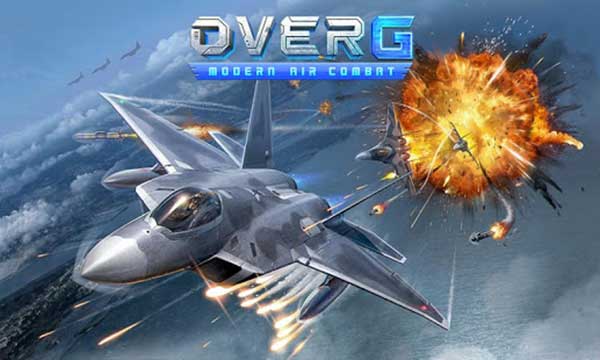 Dominate the skies and master the world's most advanced combat aircraft as you experience the most action packed jet fighting game.
Climb into the cockpit of your fully customization modern warplanes and get ready for the fight – your mission is about to begin! Take to the skies and join the battle in epic modern air combat! Over G: Modern Air Combat combines a broad scope of game play that includes engaging missions, an immersive combat environment, and real-time PvP combat.
Choose from classical jets that range from A-10 to air superiority fighters like the F-15 Eagle and Su-27 Flanker to modern fifth generation stealth fighter like F-22 Raptor, J-20 and Su-57. Filled with intense campaigns, realistic flight modeling and flexible game options, Over G will provide unlimited game play action to both novice and ace pilots alike.
Features:
★ Dozens of modern warplanes for your choice.
★ Stunning 3D graphics and realistic sound effects. Sunlight and rainy weather condition system to experience while playing the game.
★ Collect blueprints to upgrade plane level. Build equipment and upgrade technologies to strengthen your power.
★ Real-time multiplayer online 1v1 and 2v2 challenge.
★ Exciting event Challenge waits for your participation.
★ Team up with friends and fight for team glory.
★ Both touch and tilt controls, calibrate to your preference.
★ Scalable realism and difficulty levels for the beginner and expert pilot are included.