Demon Blade – Japanese Action RPG 1.90 Apk + Mod for Android
Demon Blade – Japanese Action RPG
1.90
Apk + Mod for Android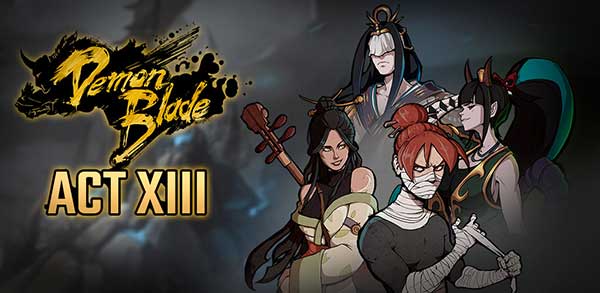 Play this Manga RPG game and become a Demon Slayer Samurai. The god of the moon is missing. In this game you will play against Demons, yokais and Onis. The favour of the god has gone, so you will cooperate with your clan mates to save the world of demons in this Manga style game.
Save the world of the corruption of the god, and become the most overpowered Demon Slayer in the league. A lot of rewards are waiting for you in this manga action game.
In this Game you will be able to:
👺 A fantastic game story, full of manga characters and conflicts against a samurai and a god. A great story to tell a japanese tale about a Demon Slayer.
🗾 Manga Anime visual style in real gameplay, all the gameplay is shown like a Comic ink Manga in 3D. Remembering the game of the Okami God.
🎮 Souls Combat without buttons on screen for a Demon Slayer.
🍜 Online Ranking to defeat other Samurais, in PVP 1×1 combat.
🗻 Special Ultimate abilities in a manga Style, based on Anime effects and elements.
🇯🇵 Join up with other players in your Samurai Clan and play as the Raid Boss.
🥊 Procedural dungeons like a rogue-like game, in combats 1×1 against Demons.
🍥 Feel like a Samurai, this game is like you are eating ramen with naruto and beef.
This Game requires permanent internet connection to protect against hacks.
WHAT'S NEW
Added:
– Battle Pass
– New Daily and Weekly Missions
– New 15 day calendar
Modified:
– First Purchase offer
Bug Fixing