Catalyst Black 0.17.0 Apk + Data (Free Shopping) for Android
Catalyst Black

0.17.0

 Apk + Data (

Free Shopping

) for Android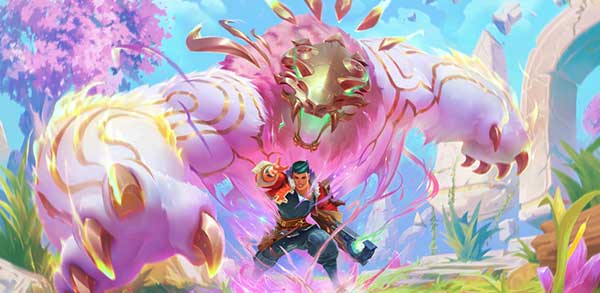 Catalyst Black is a team based 10 v 10, drop-in drop-out, large-scale shooter. Set in an inviting world of mystery and magic, each player has access to an array of fantastic weapons and abilities. Players can draw on the powers of ancient masks, allowing them to transform into primal forms from another realm.
==VIRTUAL JOYSTICK==
It can be played on a virtual joystick, a physical controller or even with mouse and keyboard. The controls are designed to be accurate and crisp on all devices.
==MULTIPLE GAME MODES==
Catalyst Black includes multiple maps and game modes where teams of 10 to 20 players compete both against each other and against powerful creatures
==NO WAITING – JUST DROP IN==
Catalyst Black allows players to join or leave a match at any time, for any reason. This drop-in, drop-out design makes it easy to instantly find games or join friends just by dropping into their match. Play for 5 minutes or 5 hours — it's your choice.
==1000s of CUSTOM LOADOUTS==
Collect, upgrade and customize your gear to create the perfect loadout for your playstyle. Hunt kills as a long-range sniper, focus on objectives as a short range assassin or support your team as a tanky healer.
==MOBILE COMBAT – EVOLVED==
Show off your skill and tactical decision making in large scale battles featuring teams of 10+ as well as neutral monsters. Choose when to temporarily transform into a powerful primal and shift the tides in your favor.
Super Evil Megacorp is a multi-award winning creator of category-defining multiplayer experiences for the touchscreen generation, committed to building the very best shared gameplay moments through deep technical and design excellence. We believe that gamers on every device deserve to play together in beautiful, responsive and deep AAA experiences, whichever their native platform or control mechanism.
Built on the proprietary cross-platform E.V.I.L.™ game engine, the company's first title, Vainglory, is the leading cross-platform MOBA, has been played by over 45 Million players and was an early mobile esports pioneer
WHAT'S NEW
== PROTOTYPE MODE: HYDRA ==
– New PVP mode with three ways to win
– Harvest shards, destroy the Overseer, or outlast the enemy
== EXPERIENCE NEW GEAR UPGRADES ==
– Level up gear for stronger stats
– Infuse to obtain 10 powerful perks
– Unlock unique traits at first 3 infusions
== YOU ASKED, WE LISTENED ==
– Updated Quest and Ascension rewards for gear upgrades
– Overhauled shop offers, rotating items, and boosts
– Primals no longer have timed durations – and much more!