Tennis Go : World Tour 3D 0.18.2 Apk + Data for Android
Tennis Go : World Tour 3D
0.18.2
Apk + Data for Android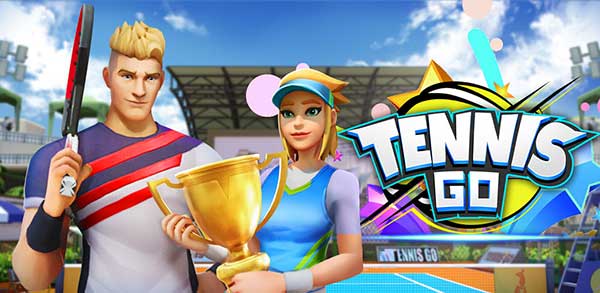 🔴 Congratulations! You have discovered a brand new dynamic hit RTS game! If you are a sports fan, if you like competitive games, then you must not miss it!
🟠 This sports game adopts the latest 4D picture quality, and the high-definition picture perfectly restores the ultra-real tennis arena. No matter when and where you can be immersed in the excitement and wonderfulness of the tennis court!
🟡The gameplay of this strategy game is simple and intuitive, easy to learn but full of skill. According to different levels, there are different difficulty modes and detailed tutorials, so that you can learn tennis knowledge while lying down!
🟢 A character upgrade system similar to RPG, strive to improve your battle skills, unlock high-level tournaments, and have the opportunity to start a dungeon of the tennis champion's journey mission!
🔵Participate in tournaments around the world and become famous in a new fast-paced small venue competition! Train your players, form your dream league, and participate in team battles to win your exclusive glory!
🟣There are also so many special events and various ways to play, allowing you to enjoy a unique tennis game!
What are you waiting for? Download and experience it now❣️
WHAT'S NEW