Sky Champ: Monster Attack 6.6.5 Apk + Mod (Money) for Android
Sky Champ:
Monster Attack
6.6.5
 Apk + Mod (

Money

) for Android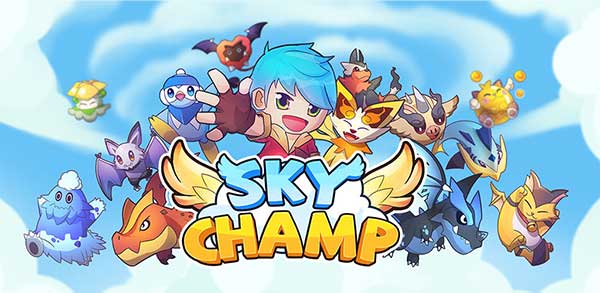 Sky Champ is dedicated to true fans of classic arcade shooting games (also known as shoot 'em up / SHMUP / bullet hell / galaxy shooters / space shooters / STG)
This retro arcade shooter is made by Spirit Bomb, an indie game developer that produces many award-winning classic space shooters and arcade bullet hell shooters. With Sky Champ: Galaxy Space Shooter, Spirit Bomb has brought new innovations to the galaxy shooter genre by combining retro space shooter gameplay with monster-collecting and RPG elements.
Riding an super cool monster to save the world from evil invaders is a remarkable experience that can't be found in usual space shooter nor plane shooter games.
Forget lifeless planes and space-ships! You will fall in love with these cute monsters soaring wings in the seven skies and fight against alien invaders to save the world.
⭐ FEATURES ⭐
★ Easy to play, hard to master
★ Single-player Adventure Mode with 100 levels
★ Procedurally generated endless mode. Each new flight is unique
★ Fast-paced space shooter style gameplay with Dynamic Difficulty Balancing
★ 100+ flying monster pets with distinct attacks to collect
★ Monster evolution: transform monsters, unlock new attacks and exceed level limits
★ Awesome Power-Ups including thunder strike, falcon blast, phoenix revive, lightning strike
★ 100+ equipment to collect and upgrade
★ Pick-up-and-play shooting game with simple one-handed control. Dodging bullets and shooting alien invaders have never felt so fun and satisfying!
★ Play the game offline and online anytime, no wifi needed!
★ A unique combination of retro galaxy shooter gameplay and depth of RPG and monster collecting games.
★ Skill based, no pay-to-win, play to win!
★ Many shooting game modes to challenge your hand-eye skills
★ Challenging Trials with the hardest challenges in galaxy space shooter game genre
Spacecrafts? planes? asteroids? alien invaders? If you think you have seen everything with space shooters and plane shooters, think again!
Download Sky Champ for free and immense yourself in this awesome galaxy space shooter offline game!
WHAT'S NEW