No Humanity – The Hardest Game 8.0.2 Apk + Mod (Money) for Android
No Humanity – The Hardest Game
8.0.2
Apk + Mod (

Money

) for Android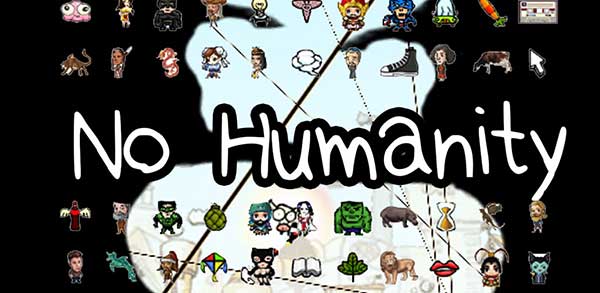 Once upon a time, there is a spaceship emoji 🛸
And it got caught up in a galactic doodle war between Brian and Shan, where lasers are beaming, bullets are firing, little boys' hairs are rapidly growing and monsters' eyes are popping.👀
To be warned, this is not a game for everyone, we made this game extremely hard and unpredictable to just make our fans very happy.
Therefore this game contains:
🙄 Mild frustration,
🥺 Unfair gameplay,
🥴 Ugly doodle
👽 space themed apocalypse
🚀 poorly made bullet hell without shoot'em up
👾 up to 4 players online multiplayer; only not lag if you play with friends nearby.
🐠 fish
💩 poor taste humour
🤓 amateur graphic
🎹 limited budget music
🎬 rewarded video ads
👌 a once in a time life experience
👧🏻 Chinese
😍 kinda works without wifi
🕹 claw machine
This game probably deserve no attention, but somehow we've gotten 10 million downloads from tik tok, google play, and Apple store altogether.
Thank you my dear fans, because you shared this game with your friends and watched them struggle, this game survived, and the team gets to go crazy with their ideas.
Many love,
Brian from discord.com/nohumanity
WHAT'S NEW
New Features
– Revamped Leaderboard system, fight for your place on the leaderboard and get awesome rewards each week!
– Custom maps for the community to play and create, with an in game map editor and browser.

Changes & Polish
– Laser Challenge world now has fat lasers.
– Claw Machine now shows your current streak and total amount of prizes collected.
– Major Skill rebalancing to be more fair and fun!

Bug Fixes and improvements
– Badges should now unlock at correct times
– Various other fixes