Marina Militare It Navy Sim 2.0.6 Apk + Mod + Data for Android
Marina Militare It Navy Sim
2.0.5
Apk + Mod + Data for Android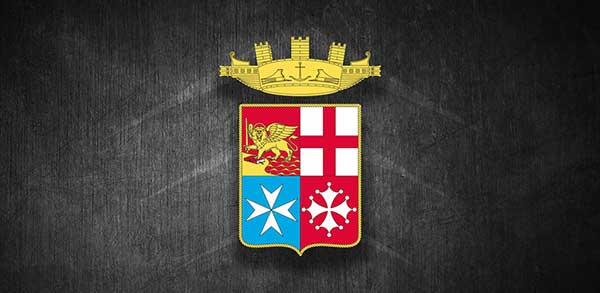 The first air and naval integrated simulator with Official Italian NAVY License.
Take the controls of airplanes, helicopters and ships of the NAVY in scenarios inspired by real situations.
Engage in winning missions faithfully reproduced with satellite technology; enter our most advanced simulator of AV-8B Harrier II Plus; prepare to command different vehicles of the Italian Navy.
Maneuver the Guided missile destroyer Andrea Doria D553, land on the aircraft carrier Cavour with an F-35B Lightning II destroyer, salvage shipwrecks with the ship RHIB Hurricane 753, engage in FLIR (infrared) recognizance with a EH101 helicopter, sail with the famous training ship Amerigo Vespucci and much more.
Discover naval aviation and climb aboard the fleet!
Characteristics:
– Simulator of airplanes, helicopters and ships
– Sailing with Amerigo Vespucci
– Search and rescue missions: FLIR (infrared) recognizance and salvage at sea
– Firefighting missions: emergency evacuation, extinguishing fires with BAMBI BUCKET
– Sea control missions: release anti-submarine buoys, air patrol and defense, release Comsubin attack squads, transport injured personnel
– Land on aircraft carrier, airports, heliports and emergency zones
– Flights in formation
– Vertical takeoff and landing (F-35B LIGHTNING II, AV-8B Harrier II)
– In-flight refueling
– Three HD simulation areas: TARANTO, LA SPEZIA and CATANIA.
– Airports and ports with RORTOS REAL 3D TECHNOLOGY
– Simulation area with input: vehicle, scenario, mission type, position, weather conditions, wind/sea, time of day and landing competitions with world classifications
– 3D exploration area for in-depth exploration of vehicles
– Multi-camera replay system with dynamic display
Vehicles:
– Training ship Amerigo VESPUCCI (A 5312)
– Guided missile destroyer DDG Andrea DORIA (D553)
– Aircraft carrier STOVL CAVOUR (CVH 550)
– Ship HURRICANE 753
– Destroyer AV-8B HARRIER II PLUS
– Destroyer F-35B LIGHTNING II
– Medium-heavy EH101 helicopter
– Medium AB 212 helicopter
Some characteristics may have a fee attached.
Innovative VR Google Cardboard!
Enjoy a unique gaming experience with the real feeling of piloting a destroyer with Google Cardboard.
Virtual reality as you have never experienced it before!