LifeAfter: Night falls 1.0.151 Apk + Data for Android
LifeAfter:
Night falls
1.0.151
Apk + Data for Android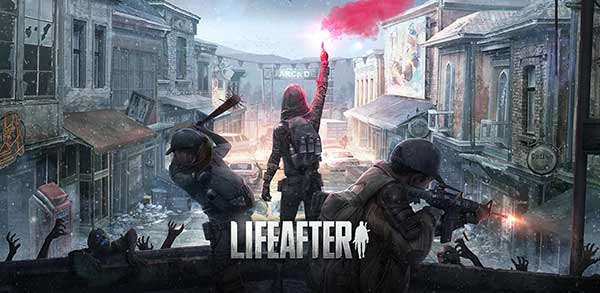 LifeAfter x Resident Evil Collaboration Event is Coming!
Attention! We've just received an emergency distress message from the Raccoon City Police Department (R.P.D.)! It seems that they are suffering a large-scale Infected attack! They are also hearing strange noises coming from their basement! The whereabouts of officers and safety are currently unknown, nor do we know what kind of terrifying Infected are making those strange noises. We urge all survivors to join the effort to rescue the R.P.D. and find out the truth!
Survive From the Frightenning Evil
Keep your will to survive and hope alive.
The world you once knew so well is now a foreign place in the wave of a virus epidemic.
The life of survivors is constantly being threatened by diseases, famine colde, infecteds, and organizations with hidden agendas. You'll have to stay calm amid all these dangers and believe there is a way out.
Live on with anything available.
Explore every inch of the post-apocalyptic world -be it in the city full of infecteds, or an abandoned mine, or a broken-down college, or a freezing cold forest up in the highlands- to scavenge essential materials in order to survive.You'll need to know how to hunt and gather for food, how to tend to your wounds and make arms to protect yourself.
Encounter other survivors.
You might encounter otehr survivors on your scavenging runs. You'll have to be extra careful, for they might attack you for loot. If they are amiable, you can choose to share with them your food, ammo and adventure stories,.
Build the final sancturary for humanity.
With the trusted friends you made along the way, youcan find a place to camp and build, one brick at a time, until you have the final sanctuary for humanity, Together, around the campfire, humans may once again fend off the long, cold night with hugs.
【Contact us】
Facebook: https://www.facebook.com/LifeAfterEU/
WHAT'S NEW
Patch Notes
1)LifeAfter x GHOST IN THE SHELL: SAC_2045 crossover event
2)Exclusive Outfits and Furniture
3)Fixed a few bugs