LEGO® Racing Adventures 0.1.9 Apk + Mod (Money) for Android
LEGO® Racing Adventures
0.1.9
Apk + Mod (

Money

) for Android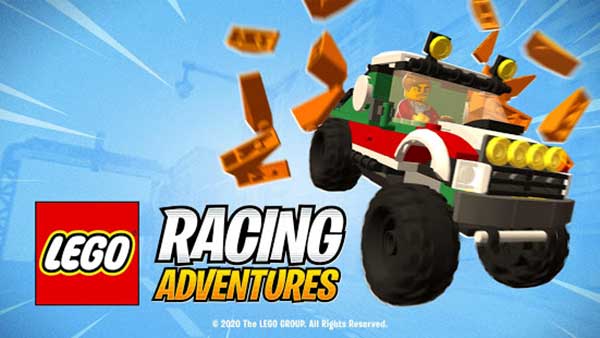 Join the fun in LEGO® RACING ADVENTURES as you drive your way through the colorful world of LEGO® in an adventure you won't forget!
Play through the single player adventure mode and unlock more levels as you drive as far and as fast as you can! Meet the resident minifigures of the world and accept their quests to earn rewards used to unlock new vehicles or stages!
Are you able to handle the physics of your LEGO® vehicle without it breaking apart as you drive through the city tackling the tough hills and tight corners? Watch as your vehicle bursts through a variety of objects in the environment. Can you keep your vehicle from falling apart long enough to fulfil the quests?
Each level allows you to collect different colors of bricks to work towards unlocking new vehicles or buildings in the city! Will you be able to unlock all the levels available in the city and help the residents? Find out in LEGO® RACING ADVENTURES!
FEATURES:
• 🚗 VEHICLES – Unlock new vehicles such as the police car, offroader, buggy and more!
• 🗺️ BLUEPRINTS – Find blueprints to unlock buildings in the city helping you progress further into the city or also find blueprints to unlock cool new LEGO® vehicles!
• 🔧 BUILD – Watch as vehicles or buildings are constructed piece by piece with the bricks you have collected from the levels!
• 💥 DESTRUCTION – With a fun physics based driving system watch as your car crashes through gates, lamp posts and other destructible objects in the environment! Just be careful you don't destroy your own vehicle!
• 👍 GREAT 2.5D GRAPHICS – Bringing the gorgeous world of LEGO® to life with bright colors in an exciting vibrant cityscape!
• 👨‍👩‍👦‍👦 MEET THE LEGO RESIDENTS – Interact with the minifigure residents of the LEGO® world and accept quests to help solve their problems or take up any challenges they have for you!
• 🔧 POWER-UPS – Collect power ups to help boost your driving skills! Power-ups are used to increase your grip, improve your suspension and even increase your top speed!
Privacy Policy: https://round-zero.com/privacy_policy.html
EULA: https://round-zero.com/eula.html
LEGO, the LEGO logo and the Minifigure are trademarks of the LEGO Group. ©2020 The LEGO Group.