Dot n Beat – Test your hand speed 2.0.1 Apk + Mod for Android
Dot n Beat

–

Test your hand speed
2.0.1
Apk + Mod for Android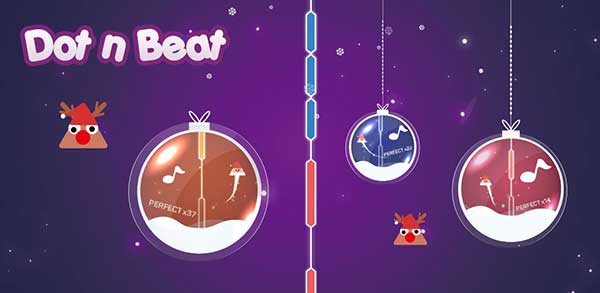 We're proud to present you with an ever-Challenging & Sparkling music game with both Exquisite graphics and Vibrant rhythms!
Your Best Time Killer! A Music Feast🎇
Easy for NOOBS but challenging for PROS
✨Key features
➤ Music library – Various genres of music for all ages and to every taste, with a weekly update;
➤ Diverse gameplay
– PK Mode to challenge online players all over the world
– Endless Mode to play never-ending music as long as you catch up with beats
– Play My Song to play whatever music you like
➤ Breathtaking scenes – Play against the galaxy background with 10+ cute characters to unlock
➤ World's ranking board – Create your record and get your name to the top of the board!
🎵How to play
– One Touch to control your ball to move across the rhythm line.
– Your goal is to TAP along to beats and grab as many diamonds&crowns as you can.
– With more crowns👑 and diamonds💎, you can unlock more songs and sweet characters.
※P.S. For the Play My Song feature, please use .mp3 files from local storage.
Music lovers, there IS rhythm and reason to play Dot n Beat. Ready to drop the beat and be a rhythm master?
☺Support:
For any problems, please feel free to contact us at [email protected].
Terms of Service: https://bit.ly/2MeGaCB
Terms of Subscription: https://bit.ly/2We2KQd
WHAT'S NEW
🌟Regular Optimization
Tip: 🎵Music Adjustment (Setting Page) will greatly help you match the rhythm.
The music will never end as long as you can follow the rhythm!
Now, you can Diy your own background!