Art of Conquest: Dark Horizon 1.24.62 Apk + Data for Android
Art of Conquest: Dark Horizon
1.24.62
Apk + Data for Android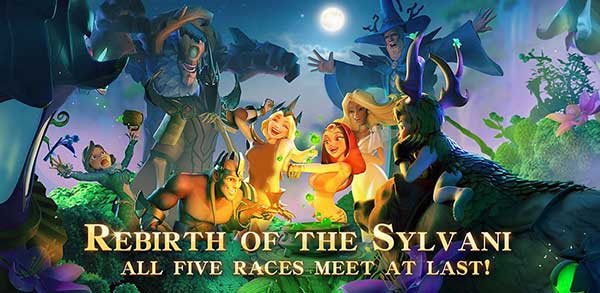 Slay nefarious dragons with a band of legendary heroes, besiege enemy strongholds to expand your kingdom, and challenge players around the world to epic real-time battles!
Features
• EXPLORE the fallen continent of Drake
• JOURNEY between realms for new challenges
• RAID dragon lairs to collect eggs and train your own dragon
• SUMMON dozens of mythical heroes with powerful abilities
• CHOOSE from five mighty races to raise your army
• CONTROL hundreds of warriors on a breathtaking field of battle
• CHALLENGE your friends to thrilling real-time duels
• BUILD your stronghold and besiege the enemy
• DISCOVER a beautiful, hand-crafted continent
• DEFEAT evil bosses and loot unfathomable rewards
• CONQUER the six kingdoms and become Emperor of Nore
WHAT'S NEW
Greetings, Commanders! This update includes an update to the covenant system and other fixes and improvements. Don't forget to download it!
Main Updates:
1. Covenants have been added.
2. The Hide and Seek Battle feature has been added.
3. Increased the number of garrisoned Heroes allowed
4. Adjustments have been made to the difficulty levels of the event.
5. Some balance changes have been made.
6. Other improvements and bug fixes have been made.