Ailment 3.0.9 b282 Apk + Mod (Unlimited Money) for Android
Ailment
3.0.9
Apk + Mod (

Unlimited Money

) for Android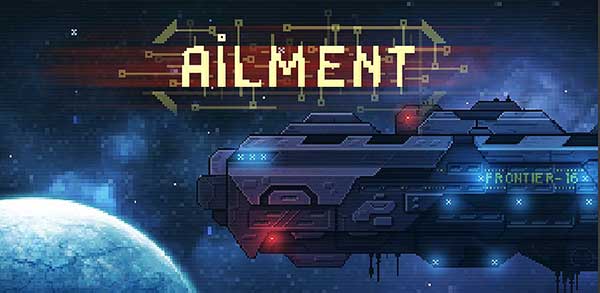 Searching for new games with interesting and engaging story? Or are you looking for breakneck immersive battles in dungeon crawler setting? Or maybe your aim is to find something with roguelike game with a story? If so, then
Ailment
is best choice for you!
Ailment got some great nominations and awards and also became one of the Best Indie Games of 2019 on Google Play Store with over 500 000+ downloads.
Story
In-game story takes place on a spaceship in a far-far galaxy. The main character wakes up in a med bay after being unconscious for three days and he sees that all of his crew became enemies. The last thing he remembers is returning from another spaceship where he had a rescue mission. But he arrived everyone on that ship was already dead… He has to remember what happened to him and sort out this mystery.
You'll be fighting with your former crew, colleagues and friends, as they want you dead now, you'll be helping you friends who is still sane and haven't got infection yet, and you'll be trying to survive this bullet hell nightmare using tones of guns.
Setting
Ailment has sci fi ambience and old school retro vibes as it is pixel art game as well as it's indie game. It also has horror elements and sometimes scary atmosphere, which makes the story more engaging. You definitely going to like it going through this path of adventure. Even though you're on a spacecraft you still get those hardcore dungeon crawler elements as the levels are built in the dungeon like style.
This adventure shooting game is full of references to some sci fi movies as well.
Characters
In this prequel of Ailment, you're going to fall in love with liveable and talkative characters, their funny jokes and good humour that break a bit this horror and dark ambience to make you relax and get ready to get into action in next hardcore battles with infected enemies.
Weapon
There's a huge arsenal of guns that you can use to defeat you're the whole army of these infected zombie like enemies, to survive and discover the whole story of disease, and how this infection appeared on this spaceship.
Levels
To keep you engaged until the very end this adventure game has good variety of levels with cool mechanics such as: tower defence style, runner style, action shooting style, quest style
PVP online multiplayer:
Get guns, change characters' skins and challenge your friends or player all over the world in PVP Multiplayer mode, show them what your worth!
WHAT'S NEW